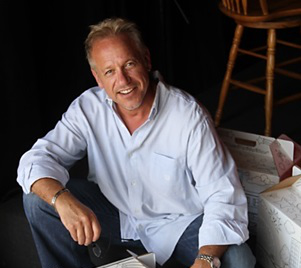 Steve wanted a way to provide comfort to children with serious illnesses who have to leave their homes to go to the hospital. Using 'distraction therapy' as a starting point, Steve created an attractive 'transition box' that kids can take with them when going for chemotherapy, surgery, or treatment for chronic conditions. The transition boxes, filled with familiar and fun things, have proven helpful in easing a child's stress and anxiety. Transition boxes contain coloring books and crayons as well as personal items like a favorite toy, stuffed bear, or blanket. The transition box helps make the move from home to hospital a little more comfortable.
Steve needed funds to purchase the packaging, dies, and printing plates for his product, as well as to develop marketing materials and design a website to bring his "Kids To Go" boxes to life. He turned to the Jewish Free Loan or help. Jewish Free Loan gave Steve an interest-free loan to help him with his business and, as a result of his success helping thousands of children, the Kids To Go Box® is partnering with large name brands and foundations to bring the boxes to every hospital and pediatric care facility throughout America.
To see more visit https://kidstogobox.org.